Islamic Products
Skim Rumah Pertamaku-𝙞
Skim Rumah Pertamaku-𝙞 (SRP-𝙞 )
Skim Rumah Pertamaku-𝘪 is a scheme that allows homebuyers to obtain up to 110% financing from the participating Islamic financial institutions (IFIs), enabling them to own a home without having the need to pay a 10% down payment.
This scheme is a home ownership initiative that was first announced in the 2011 Budget by the Government of Malaysia to assist first time homebuyers earning a gross monthly household income of up to RM10,000 (subject to RM5,000 per applicant) to purchase their first home.
Under this scheme, Cagamas SRP Berhad (CSRP), a wholly owned subsidiary of Cagamas Holdings Berhad will guarantee from 10% -20% as 'first loss' protection on an Islamic mortgage portfolio while the Islamic mortgage assets remain on the IFI's books.
This scheme is formulated under Shariah principle of Kafalah, Wakalah and Hawalah.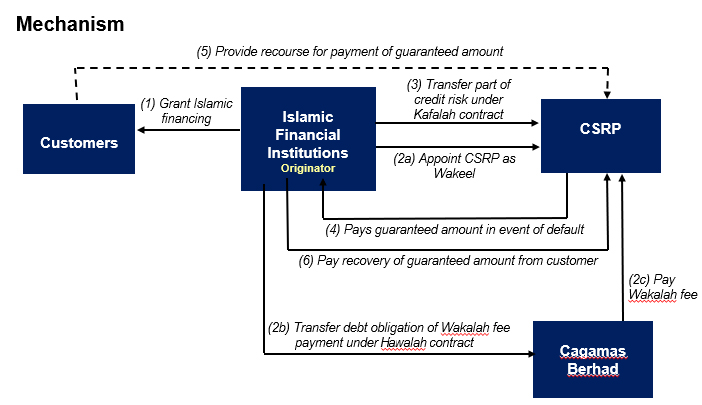 Details on the Scheme can be found at its website: http://www.srp.com.my/