Conventional Products
Mortgage Guarantee Programme (MGP)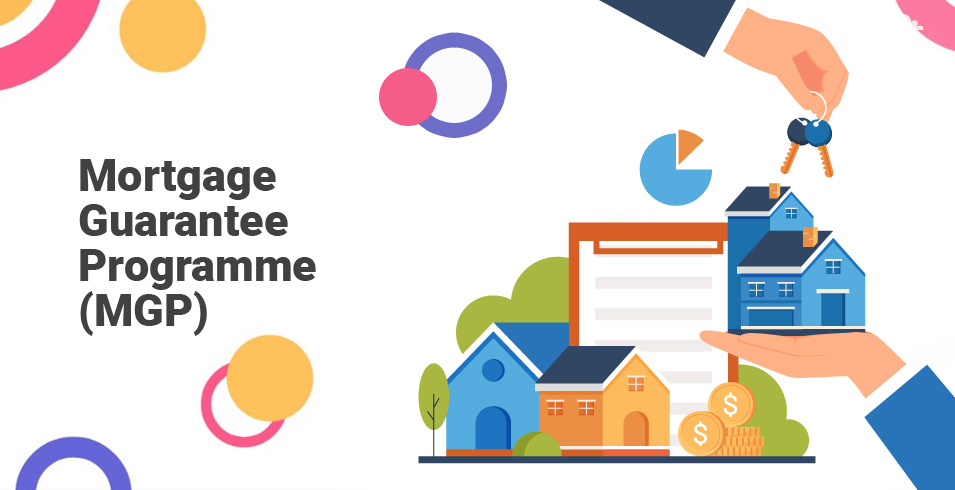 What is Mortgage Guarantee Programme (MGP)?
MGP is undertaken by CSRP and offers 'first loss' protection on a mortgage portfolio while the mortgage assets remain on the originator's books.
MGP provides financial institutions with mortgage guarantee facilities for their conventional mortgage loan portfolio.
By reducing the credit risk on originators' mortgage loan portfolio, Originators can improve their Capital Adequacy Ratio.
Product Features
Product Description

CSRP will provide 'first loss' protection to mortgage originators in Malaysia on a portfolio basis.  
No individual loan can be taken out from the mortgage portfolio under protection other than, amongst others, in the case of redemption/prepayment in full or amortisation which results in the outstanding principal balance falling below the protection threshold amount.

Guarantee Coverage

Current loan-to-value (CLTV) ratio of the mortgaged property as at the guarantee date is not more than 95%. 
Initial guarantee amount is the difference between the current loan amount and the protection threshold amount (e.g., 79.9% of mortgaged property value as at guarantee date). The guarantee amount will reduce in accordance with the individual loan amortisation schedule which will be determined at the guarantee date.
The guarantee amount is the difference between the "scheduled" outstanding principal balance and the protection threshold.

Termination of Protection

Protection will be terminated upon:

The "scheduled" outstanding principal balance of the loan falls below the protection threshold amount (e.g., 79.9% of the property value as at Guarantee Date) by way of repayment/prepayment in full or loan amortisation.
Non-compliance with Representation, Warranty and Eligibility Criteria.
Non-payment of guarantee fee by the originator.
Payment of guarantee amount by CSRP to the originator.

Guarantee fee

Guarantee fee is either a one-off payment for the entire protection tenure or on an annual basis paid by the originator.
Guarantee fee is quoted as a percentage of the total outstanding principal balance of the reference portfolio.

Eligibility Criteria

Loan/Financing Terms

Maximum outstanding principal balance as at guarantee date
- Landed property: RM2 million
- Non-landed property: RM0.7 million
Maximum current loan-to-value ratio as at the guarantee date is 95% 
Remaining loan tenure as at the guarantee date must not exceed 30 years
Minimum 12 month seasoning 
No past due over 1 month and no restructuring agreement in the 6-month period prior to the guarantee date
The loan is a term loan which fully amortises over the loan period. Loans with interest only repayment structure are not eligible.
The loan is for the purchase or refinancing of a completed residential unit or for renovation of a residential unit.

Customers

Maximum debt-to-income ratio is 50% including all debts and based on gross approach calculation.
Full documentation is required for income proof

Property

Must be residential and completed property
The Mortgaged Property must be owner occupied 
The Mortgaged Property must have fire insurance coverage.  Inclusion of additional perils in the fire insurance to cover for other serious damage is encouraged.

Legal Title and Documentation

The originator must have title to the Mortgaged Property free from other encumbrances
Benefits of MGP
Transfers credit risk
Capital relief is based on BNM Risk Weighted Capital Adequacy Framework
Facilitates management of portfolio concentration risk
Improves Capital Adequacy Ratio (CAR)
Frees up capital for more loans
Maintains asset growth