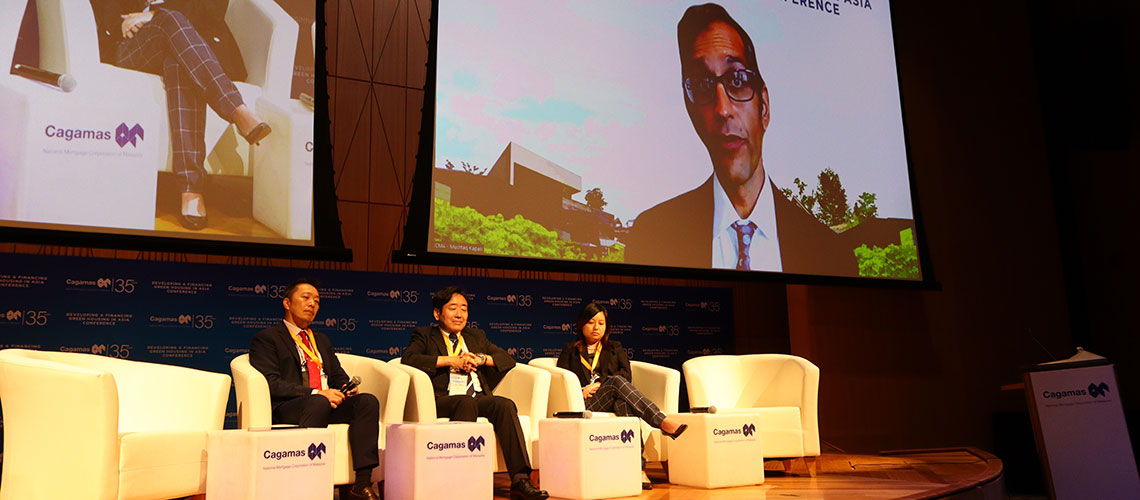 The "Development of Green Mortgage-Backed Securities (MBS)" panel session at the "Developing and Financing Green Housing in Asia" conference hosted by Cagamas Berhad brought together analyses and perspectives on inclusive and sustainable issuances from different countries and regions.
For Wong Ee Kean, CEO of GSUM-Titanland Capital, the MBS development will be driven by two key factors: rising interest rates and energy costs. She said the current environment is fueling issuers to look at more avenues on how to tackle the interest rate environment, of which green financing is an option.
It doesn't cost much for investors to shift to Green MBS, added Rob Fowler, Asian Development Bank's Sustainable Finance Expert. He sees the need for a transition label for MBS that isn't quite 'green' enough to attract investors. With the right 'green' label, he believes there is "a tsunami of capital" awaiting such issuances.
Transparency and market standardisation are key catalysts for this. Asian Development Bank Advisor Satoru Yamadera stressed on proper disclosure and granular but reliable standardisation of principles.
Asean standards are established by the ASEAN Capital Markets Forum (ACMF), which in turn uses the International Capital Market Association (ICMA) principles as guidelines for the region. ACMF took a more stringent approach, particularly  for  the Asean Green Bond standards which excludes fossil fuel to ensure Asean will be "greener."
In agreeing with Yamadera, Yeoh Teik Leng, the Head of Capital Markets at Ambank Group and moderator of the session drew parallels with how Islamic finance took off in Malaysia – greater market standardisation eventually gave confidence to investors to get into Islamic issuances.
Mushtaq Kapasi, ICMA's Managing Director and Chief Representative for the Asia Pacific region, concurred that transparency is equally vital for green financing to take off. With greater green MBS transparency, there's an opportunity to attract new types of investors. He advocated careful identification of target investors, where those not so strict with 'greenness' can depend on institutional standards for external evaluations.