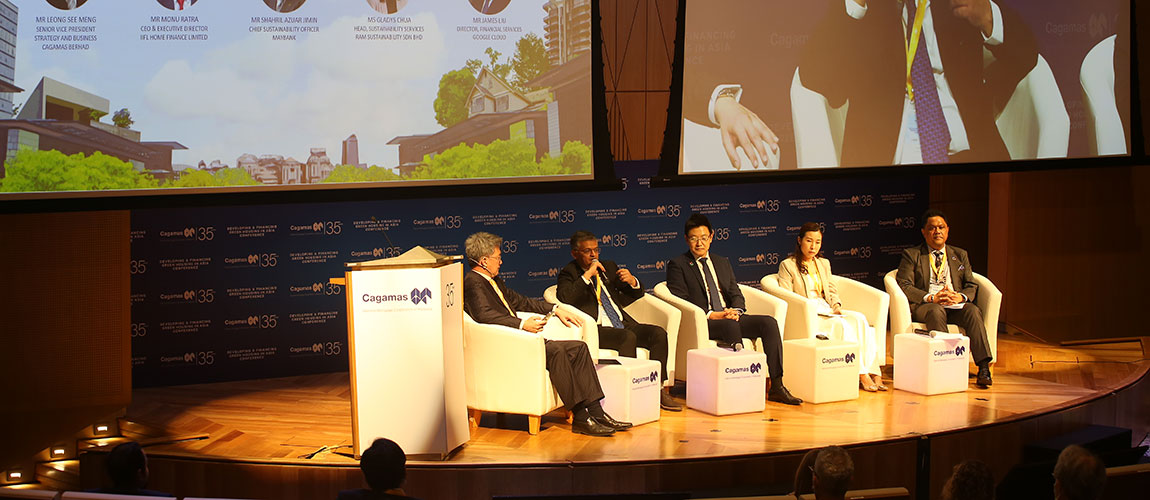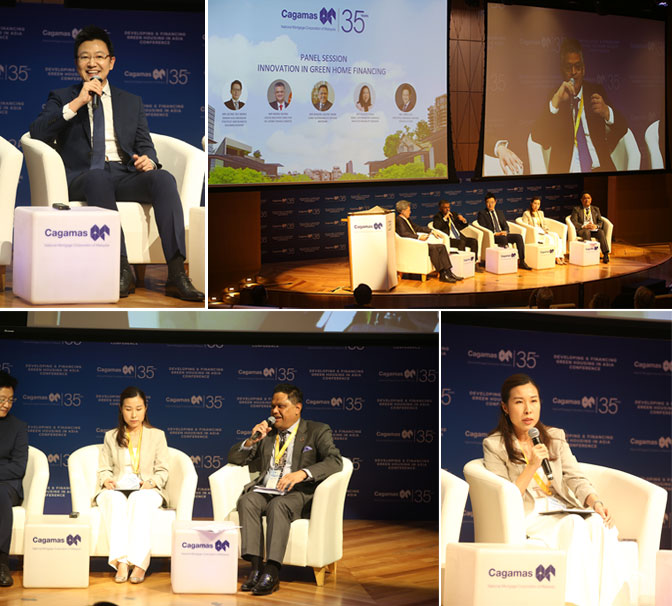 The Panel Session on Innovation in Green Home Financing had private sector players explore recent innovations or research approaches that use green home financing to drive the development of a sustainable finance roadmap.
In dealing with the affordable housing problem in India, Monu Ratra, the CEO of IIFL Home Finance Limited explained how his company has worked on its own captive technology and algorithms to reach almost 20 cities, and seeks to further expand to about 500 cities within two years.
Ratra's perspective on developing green home financing was that every country will have its own baseline of what qualifies as "green," subject to their own unique conditions. What's more important for Ratra is to first ensure financing reaches to people who need it, and then try to influence their behaviour towards sustainability.
Representing one of the first few climate bond verifiers in the ASEAN market was Gladys Chua, the Head of Sustainability Services at RAM Sustainability Sdn Bhd, who gave a rundown on how a second opinion provider works within the green financing space and how they can work together with product designers.
James Liu, Director of Financial Services at Google Cloud talked about how Google had worked towards not only making itself sustainable – it's the first company to achieve carbon neutrality in 2007, and they aim to achieve carbon-free status by 2030 – but also how Google can help everyone else to be sustainable too.
Liu cited two examples: the Google Project Sunroof that provides tools for people to calculate how cost-efficient it would be to install solar panels on home rooftops; and Project Point Carbon Zero – a climate finance accelerator and ESG impact hub
Shahril Azuar Jimin, Chief Sustainability Officer at Maybank outlined Maybank's Sustainable Product Framework that sets a higher standard for their certification for green financing.
The Chief Sustainability Officer of Maybank, Shahril then shared how his organisation has regrouped and refreshed its purpose as a financial institution towards sustainability. "We know we have the power to move capital away from harm to positive social development," he said.
"We have come out with four commitments; the first one is to provide RM50 billion by 2025 in sustainable financing, a significant amount of which is actually within the wholesale banking system, while we really want to make a difference in the retail side."